These talent engagement opportunities will allow you to develop genuine relationships with UM students and create a customizable recruitment strategy. We recommend a comprehensive approach that combines several of the opportunities described below.
For career fairs and meet-ups, check-out our events page. 
Already know what you want? Great! Use Handshake to request whichever of these opportunities you'd like.* Don't have a Handshake account? Click here for information on how to create one. We're also happy to talk through these options and help you select the optimum recruiting strategy (contact us).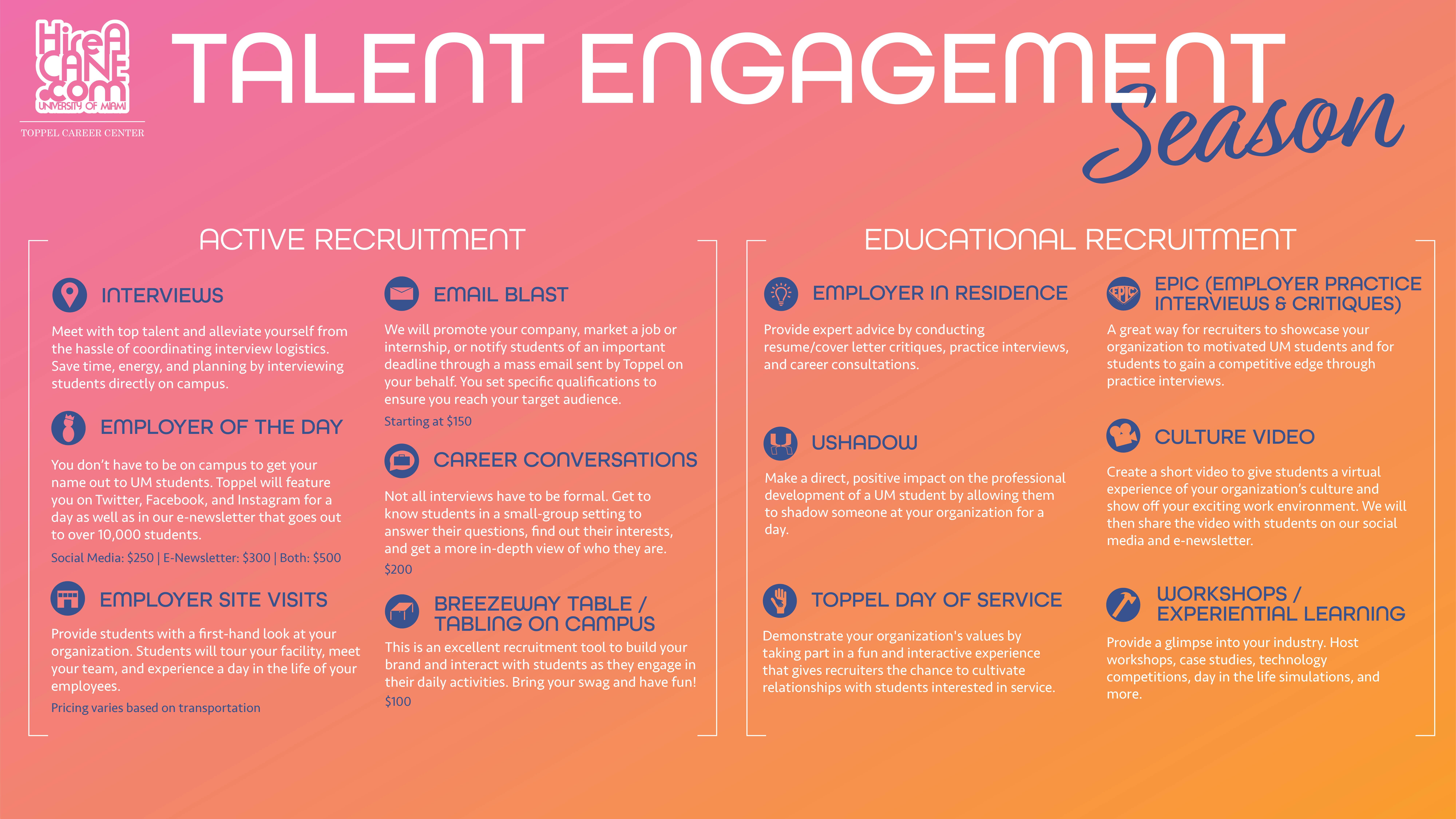 *Culture Videos, Employer of the Day, and UShadow cannot be requested from Handshake. To discuss these options, please contact us directly.  
**For culture video inspiration, check-out our Toppel Culture Video!
Recommended Combinations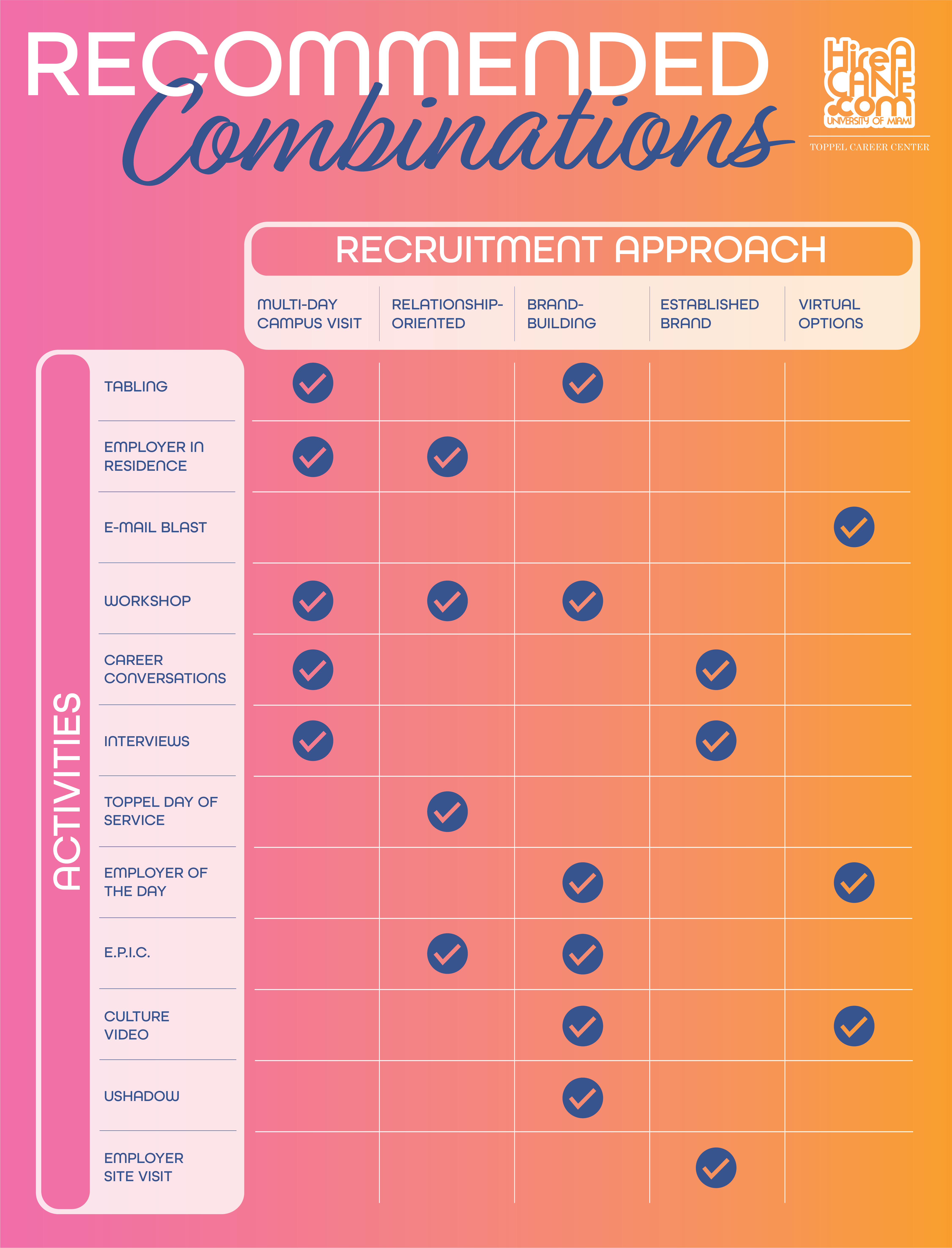 Your Ideas
We want to hear your ideas and love to experiment with new programs that attract students to your organization. If you are interested in sharing an idea of your own, please contact Devin Rogan at 305-284-1989 or devin.rogan@miami.edu.