What to Wear
Your outfit choice for an interview or typical work day will vary based on industry and even company. The traditional recommendation is to wear conservative colors, like gray, black, or charcoal; however, other industries may embrace brighter colors or more informal attire. In most cases, however, you will be better off dressing professionally than being underdressed. We urge you do your research on your specific industry and organization. For example, for jobs in finance, the traditional attire tends to be more appropriate; however, if you're interviewing at a gallery or a start-up tech company, you may be better off wearing something more casual. Checkout our Pinterest boards for additional looks appropriate for your job search.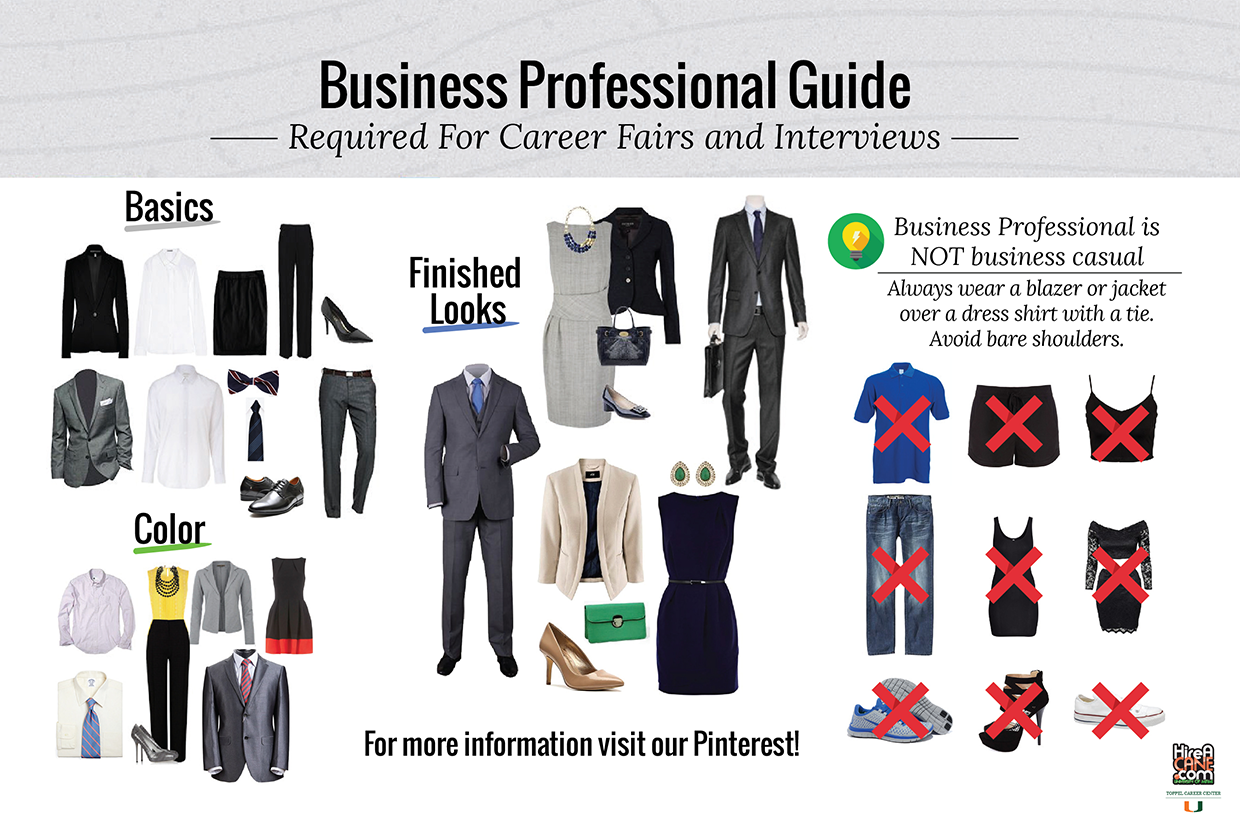 Sebastian's Closet
Do you need professional clothes for an upcoming career fair, interview, or networking event? Clothing from Sebastian's Closet can be rented for many career-related purposes for up to seven days. We carry a variety of professional dress items including suits and shirts for all genders.
To reserve your clothing, fill out our rental form with your contact information and measurements. Please note that submitting a Sebastian's Closet request does not guarantee a reservation. All suits are distributed on a first come first serve basis. Please allow 3-5 business days to process your order.
Sebastian's Closet is a partnership with Student Government.