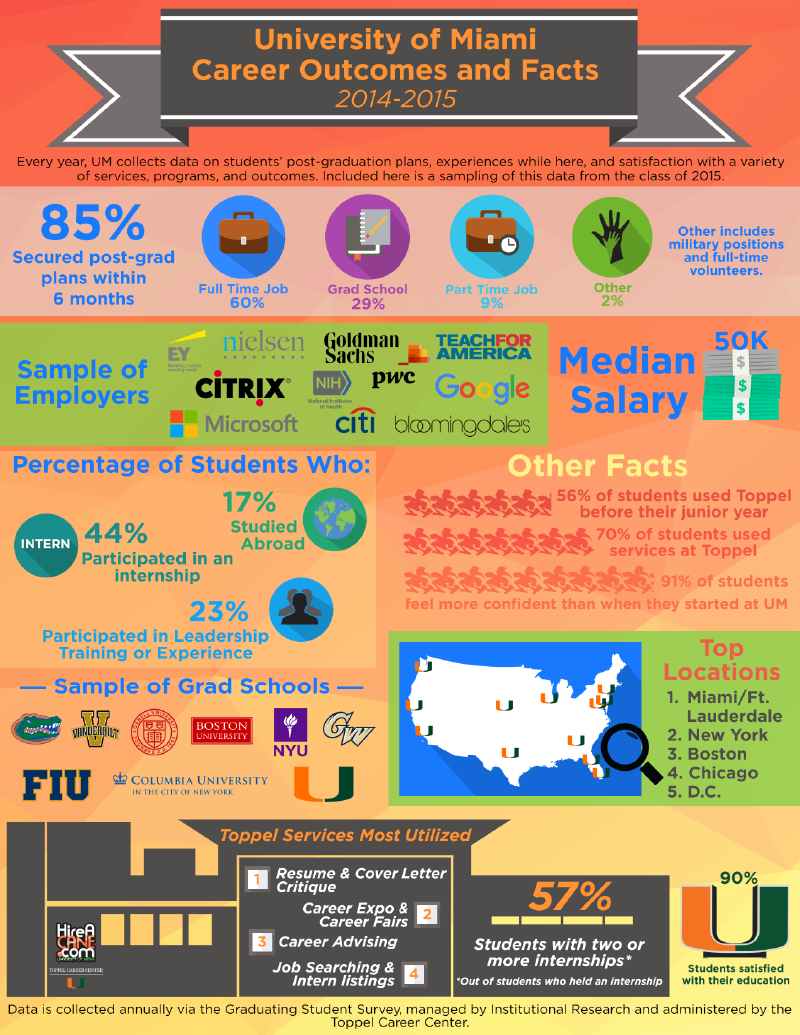 You're probably wondering, What does a University of Miami education get me? Where will I end up and what will I be doing once I graduate? First of all, we know that the value of a University of Miami degree can't be summed simply by tallying the number of students who get a job when they graduate. As a University of Miami student, you'll get a great education and gain extensive knowledge in a variety of fields through majors, minors, and cognates. You'll participate in activities and organizations that build leadership and character in addition to helping you put your knowledge into action. At Toppel, we help you pull all of this together to explore possible career paths, prepare for life after college, and build your network to become career ready.
While it may not be the only factor, we still know that understanding career outcomes is important. We're proud that the vast majority of UM students do find their paths to success by the time they graduate or soon thereafter. Learn more about the post-graduation successes of UM graduates as a whole and graduates like you by exploring the career outcomes information below.
Class of 2015 Career Outcomes Infographics by School and College
Interactive Outcomes Data
The following data visualization allows you to view outcomes information for the Class of 2015, filtering by School and College as well as specific major. Please note that some majors have very few students, and the data is therefore limited.